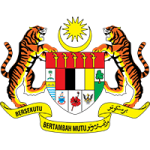 We are pleased to announce that the International Journal of Asia Pacific Studies (IJAPS) has been selected as recipient for Ministry of Higher Education (MOHE)'s Current Research in Malaysia (CREAM) Awards.
CREAM is an incentive by MOHE to encourage continued excellence in research and publications, and maintaining visibility in major databases, given to a selected number of academic journals in the country.
In the inaugural award last year, IJAPS was also one of the recipients.
Again, Penerbit Universiti Sains Malaysia (USM Press) and the editorial team are honoured with this recognition.