Vol. 11, No. 1 (2015), 137–142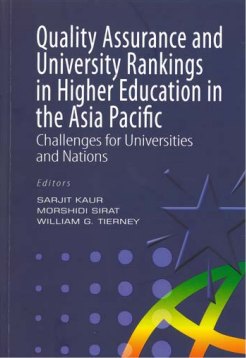 Quality Assurance and University Rankings in Higher Education in the Asia Pacific: Challenges for Universities and Nations. Sarjit Kaur, Morshidi Sirat and William G. Tierney (Editors). Review by Shakila Abdul Manan.
Excerpt
In this increasingly borderless world, student enrolment in colleges, public and private universities have grown exponentially. Although this is a good sign, it has also raised concerns about the quality of teaching practices in higher education; the assessment of tertiary institutions; equity and access to higher education and the issue of international rankings and accreditation.
Download