Vol. 10, No. 1 (2014): 163-165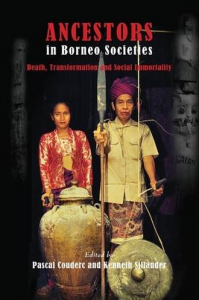 Ancestors in Borneo Societies: Death, Transformation and Social Immortality. Pascal Couderc and Kenneth Sillander (Editors). Review by Stephen C. Druce.
Excerpt
Death, eschatology and mortuary practice in Borneo societies have long received considerable attention from anthropologists. Many of these studies in some way have been influenced by Robert Hertz's "collective representation of death" theory, especially since the appearance in 1960 of an English translation of this work (for example, Peter Metcalf's A Borneo Journey into Death in 1982). In contrast, studies focusing on ancestors in Borneo, particularly their religious and social importance, have long been an area of neglect. This oversight is even more surprising given that in Borneo, like most other Austronesian-speaking societies, the dead play a significant role in the ritual activities of the living.
Download