Ooi Keat Gin, Editor-in-Chief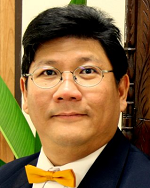 Ooi Keat Gin, PhD, the coordinator of Asia Pacific Research Unit (APRU) since March 2002, and professor of history in the School of Humanities, Universiti Sains Malaysia, Malaysia possesses wide ranging experiences in research and has developed an extensive professional and personal network with a host of individuals, institutions, foundations, and organizations in South, East and Southeast Asia, Europe, the Americas and Australasia. Professor Ooi has held fellowships and visiting professorships at institutions and universities in Australia, United Kingdom, Europe Japan, and the United States. Besides scores of scholarly works in academic journals, he has published inter alia with USM Press, Oxford, Palgrave Macmillan, Ohio, ABC-CLIO, Academia Sinica, Scarecrow, Routledge, and served as specialist reviewer with several journals and publishers.
A Fellow of the Royal Historical Society (London, UK), Professor Ooi is an award-winning author and editor. One of his prominent achievements is the multi-volume pioneering work, Southeast Asia: A Historical Encyclopedia, From Angkor Wat to East Timor (Santa Barbara, California: ABC-CLIO, 2004). Trained as a historian his wide range of scholarly pursuits include wars and conflicts, colonial cities, peripheral and marginal history, and socioeconomic and socio-cultural history and studies in Asia with particular focus on East and Southeast Asia.